Kids
The children's work should be an expression of God's love and care for our children.
Ultimately the vision we have concerning our children is that one day they will become children of God. To that end, our children's work is a co-laboring with God to help them:
build up their humanity
strengthen their character
sensitize their consciences
soften the ground of their hearts
All of this is to prepare them to be infused with the Word of God, to respond in faith to the Spirit's convicting work, and open to God's dispensing.
To that end, we provide a cherishing environment for the children, giving them a sense that they are part of a very special extended family. We try to make their experience in the children's gathering one that is pleasant, enriching, and "fun".
The children's meetings on Lord's day include:
the three-S approach to get and keep them involved in the children's time: Story-telling, Songs, & Snacks
participation of different families and individuals, who share with the children their interests, hobbies, and diversions.
age-appropriate lessons focused on building up good character and wholesome humanity in the child
crafts and games to keep their whole person constructively occupied
We also co-labor with the families to supplement the crucial role they play as the key role models to their children.
Parents and serving ones regularly fellowship about the children, their needs, and challenges; they work together at home or during outings
This collaboration leads to making the children's work an integral part of the church life.
Vital relationships among the children's serving ones and the parents are formed to care for the children
The final desired result of the children's work is that each child would believe and be baptized, prepared to advance to the young people's work by the end of the sixth grade.
The parents and serving ones would fulfill their stewardship to God in raising the children to have a proper development in their humanity into preserved, trained and useful human vessels for God's testimony and building.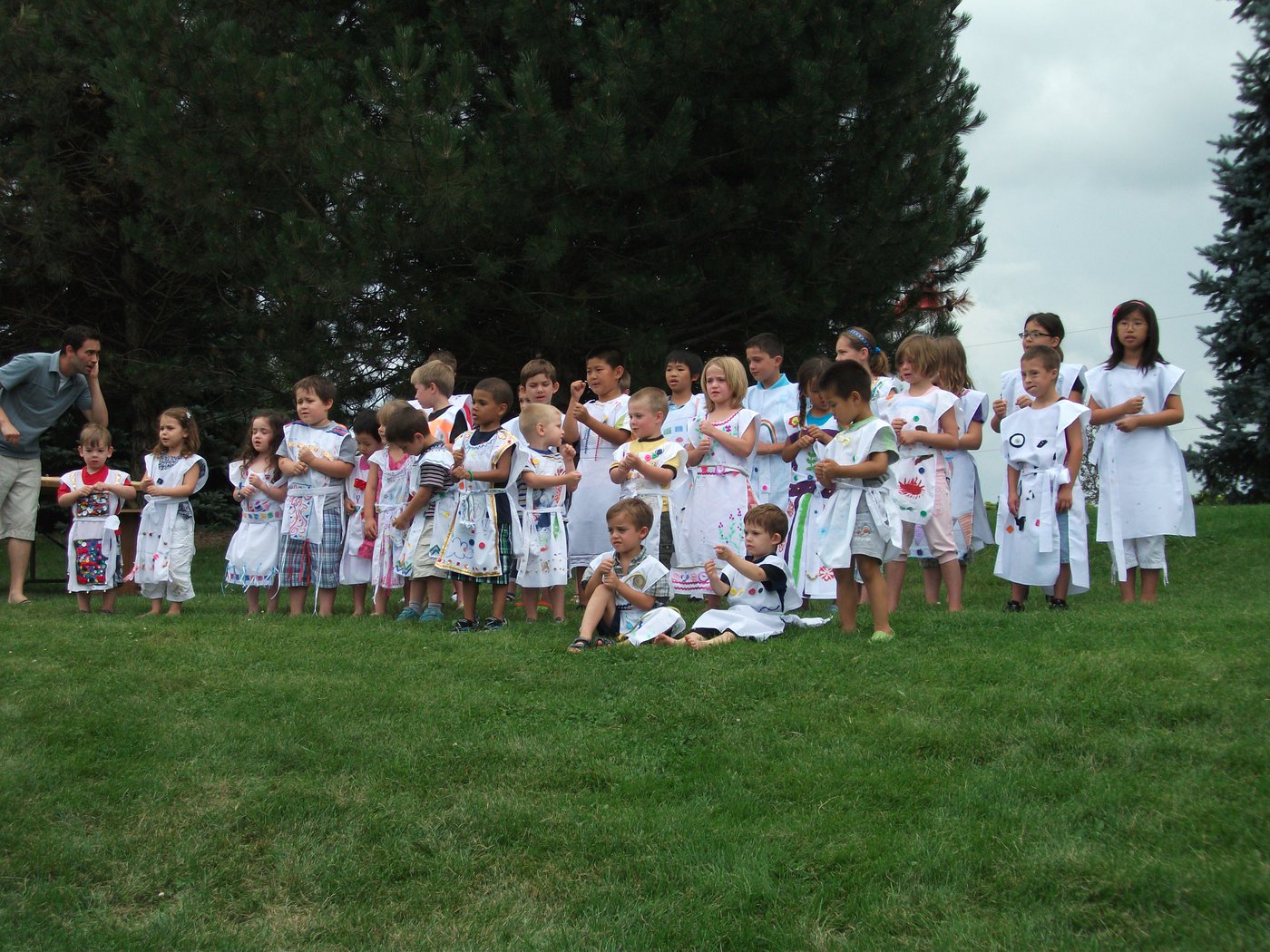 Teens
We encourage our young people to take responsibility for their Christian growth by having daily time with the Lord, in the word, and through prayer. They are encouraged not only to have personal time with the Lord but also to seek the Lord with one or two spiritual companions. They are encouraged to become fruit-bearing Christians who regularly share their faith with their friends. Finally, they are brought to understand that they are not merely the "young people" in the church life, but active members of the Body of Christ, who along with adults are building the church and preparing for the Lord's return.
Our young people, comprising grades 7 through 12, are cared for by dedicated shepherds. Every weekday they gather on Zoom for a 30 minute time to get into and share their enjoyment in God's Word. They also share what is going on in their lives so that they can pray and support one another. On Saturday evening, they gather together to enjoy the Lord, i.e., to sing, pray, fellowship, and have a time of enjoyment in the Word. On Lord's day (Sunday) they meet with the church for the Lord's Table. Following this, the junior high school YP meet to go over a survey of the Bible, while the senior high school YP meet to review the same weekly material being covered by the church. Together with other local churches, they attend retreats and special conferences at other times in the year. In August, a week-long retreat is held for both junior and senior high schoolers, known as the Summer School of Truth, where a major topic of the Bible is covered, in-depth,
Eccl. 12:1 Remember also your Creator in the days of your youth, before the evil days come and the years draw near when you will say, I have no pleasure in them;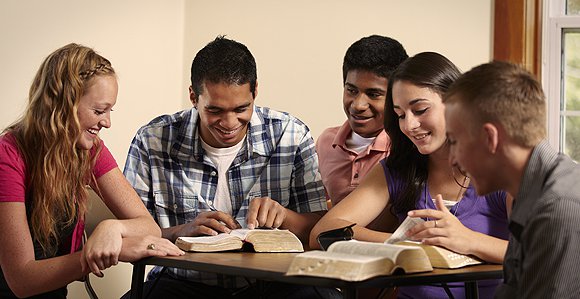 College Age
We are burdened for all campuses and research centers in the greater Kitchener area and Guelph and are looking to the Lord that He would raise up many among us to labor in each of these places, including:
Waterloo:
• University of Waterloo Main Campus and associated colleges: St. Jerome's University College, St. Paul's University College, Conrad Grebel University College, Renison University College, and the Balsillie School of International Affairs.
• Waterloo Institute of Nanotechnology and Institute of Quantum Computing,
• Perimeter Institute for Theoretical Physics
• School of Optometry, University of Waterloo
• Wilfred Laurier University
Kitchener:
• School of Pharmacy, University of Waterloo
• Michael G. DeGroote School of Medicine, McMaster University
• Faculty of Social Work Wilfred Laurier University
• Conestoga College Institute of Technology and Advanced Learning
Cambridge:
• The School of Architecture, University of Waterloo
We support area Christians-on-Campus clubs by providing resources such as free Bibles, food, and supplies for Welcome dinners. Families in the church open their homes, on a weekly basis, to invite students for suppers. Our burden is to care for our own church's young people and to share the gospel with students and staff so that they may be saved. To learn more about the club on the UW campus.